News

Since 10 years we specjalize in galvanic. Our gold, rhodium, platinum, palladium covers are high quality. more »
Latest products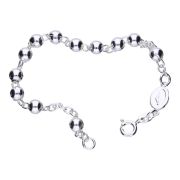 New collection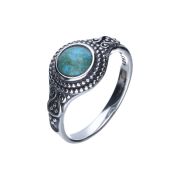 PIERŚCIONEK
RING WITH LIGHT TURQUOISE, 925 STERLING SILVER, XIDED, ELEMENT DIMENSION 11mm. … more ›
"All Silver" - wholesaler of high quality jewelry
We mainly import high-quality silver jewelry and semi-finished products. We pride ourselves on having our own production facilities. The jewelry is made of 925 sterling silver. Our customers can design jewellery or choose from thousand of designs from different collections. We have a range of products of various designs: rings, earrings, necklaces, bracelets and many others, as well as ceramic jewelry (of which we are one of the major importers in Poland) for women, men and children. This allows us to satisfy the tastes of even the most discerning Customers. We know that the jewelry market is changing very rapidly. Its growth rate is mainly based on changes in fashion. We always follow the changing trends carefully, taking part in Polish and international jewelry trade fairs. This allows us to keep updating our offerings by expanding our collection with new models. The strength of All Silver is based on the family collaboration. We cooperate closely only with reliable companies and we offer very diverse offer. The prices we offer are manufacturer/importer exclusive prizes, and may be attractive and competitive. Our Customers also receive a system of discounts and various promotions.
Production
The All Silver jewelry company has its own production facilities. Thanks to this, we can create patterns with the participation of our clients. Our production team has 10 experienced employees. Production processes are based on four divisions: Castings, Dies, Laser, Coloring. The All Silver design department creates new designs and jewelry collections based on the latest industry trends. We are the first in Poland to produce "celebrity" jewelry. The All Silver company cares about the highest quality of silver jewelery stones. (More)

Wholesale
We sell products and semi-finished products in the wholesale system. A wide range of wholesalers includes jewelry in various designs: rings, rings, earrings, necklaces, bracelets, brooches, key rings, pendants and many more, as well as ceramic jewelry. We also have collections dedicated to men and children. The prices we offer are those of the producer / importer. In addition to direct sales, we've been dynamically developing online sales for several years. Customer orders are processed quickly and efficiently. We send our goods to all EU countries with care for their safety.(More)

At All Silver, you will quickly make purchases at a competitive price.
All Silver deals with wholesale only.